I don't have a camera to phototgraph my daily outfits, but i do have a computer, and i do check fashion blogs daily. So i'm gonna show you some of my style icons and fave designer.
Like:


1. A. McQueen

Alexander McQueen Faithful Bootie.

-A. McQueen Geometric Stripe Peep Toe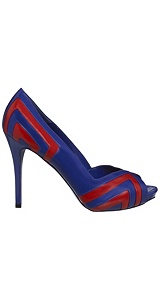 2.Miley's style

I love her style, she's very casual chic.


3.Vanessa Hudgens' style

I truely think that she knows how to put some things together.


4. Dajana M. from www.leflassh.com

She is just amazing to me.


6. Andrea K. from www.blonde-bedhead.blogspot.com

I love, love her.


7. <3>

Rachel seems like everything just comes to her without any struggle. She has an amazing style, and I very much understand why she is a style icon.